Three Paths of Transformation
Are you ready to make significant changes in your life?
Are you willing to dig deep and step into your authentic power?
Are you able to put in the hard work needed to create the life you were meant to live?
If you're ready to transform your life, private coaching can be a powerful, laser focused way to shift from a life that is just 'meh' to a vibrant, joyful, fierce way of a living. If you're ready to say "yes" to life, one of these coaching packages may be right for you.
Option 1 Reawaken: A 3-month commitment
This is where the work starts.  A three month process where we'll start by rediscovering your forgotten dreams, regenerating your heart's desires, and restoring your grounded intuition.  We'll explore the spaces where you feel empty, dull, or lost while developing an action plan to reignite the flame that resides deep within you.
These are deep, private coaching sessions, covering a 3-month time period (see the "What to Expect section" at the end of the page for more details).
Exploration assignments will help you rediscover and reestablish your inner dreams, desires, and goals, both personal and professional.
I will be standing by your side as we grapple with any sabotaging patterns that have been holding you back.
Courage exercises that will help you kick fear in the butt.
Compassionate reality checks that will help keep you on your new path.
This package is best for those who want to jump-start their path toward a new sense of purpose and joy in their lives.
Investment: $2,999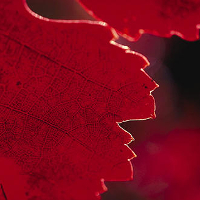 Option 2 Reenergize: A 6-month commitment
Whether it's starting a new career, writing a book, starting to date again, or some other exciting goal, you're ready to kick it up a notch. You're already in take-no-prisoners move-it-forward mode, but want some accountability, some structure, and someone to keep you on the path as you step into your authentic power.
Laser focused structure and accountability, which covers a 6-month time period (see the "What to Expect section" at the end of the page for more details).
Strategy sessions where we'll work on goals and develop action plans to move you forward.
Support and reassurance as you navigate through difficult situations.
Learn to use fear rather than letting it derail you.
Motivational check-ins to keep you on your new path.
This package is best for women who are already aware of some of the changes they want to make in their lives, and are ready to make those changes a reality.
Investment: $6,999 
Option 3 Reinvent your life: A 12-month commitment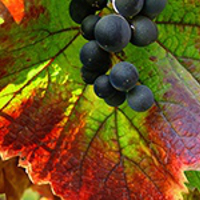 This is where you kick ass. This is the ultimate level of support for women who are ready to do something big in the world, to become their own Warrior Goddess. You may already be running a business, managing a challenging staff, stepping into your own truth as an artist, or moving into a role in the public arena. This is the commitment to expand your authentic power in all the areas of your life. It's time to redesign your one amazing life.
A full year of steady, structured accountability to push you over the top with your goals and desires (see the "What to Expect" below).
Soul nourishing strategy sessions to explore all your options as you design the path to accomplish your goals.
Learn to say "no" without guilt and in a way that nourishes your inner spirit.
Develop internal confidence to commit to what serves your higher self.
Discover how to turn your life into a No Excuses-No Regrets zone.
This package is for those who are ready to claim their own power, and to step into their Warrior Goddess fierceness.
Investment: $15,999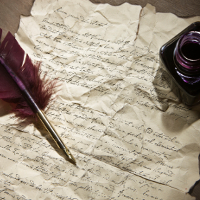 What to expect, the small print:
We'll start off our work together with a questionnaire that will give me some general background as well as specifics on where you feel you're stuck, where you want to change, and what you hope to accomplish.
We'll follow that up with a 90-minute phone call where we establish some ground rules, and determine the areas in your life you want to start transforming first.
Every other week we will have an in-depth 45-minute phone call to delve into your assignment discoveries and plan what action steps to take next.
Alternate weeks, we will check in via email to strategize and keep you on track with your action steps.
VIP calls.  These are 3-hour deep focus sessions where we look at the broader picture of your goals and desires and make any changes necessary to keep you on track.

There is one VIP call included in the Reenergize package and two VIP calls are included in the Reinvent package. VIP calls are not included in the Reawaken package, but could be purchased for an additional fee.

20-minute OMG calls.  Sometimes shit happens and you need a quick check-in between our regular sessions.  This can be because you're in a crisis, paralyzed by fear, need a reality check on a radical idea, or have a win so big you've just got to celebrate. You'll text me and we'll have a quick OMG call as soon as we can both hop on the phone.

There are 2 OMG calls included in the Reawaken package, 4 OMG calls included in the Reenergize package and 8 OMG calls included in the Reinvention package.

We'll conclude our transformational work with a 90-minute wrap-up call to celebrate the changes you've made, talk about how you will continue on your path, and discuss a few strategies to refer to if you find yourself veering off track in the future.
Private Coaching is not for everyone. This can be a scary/exciting process where excuses are set aside, and you amp up your game. There will be laughter, and occasional tears (and some swearing!).  I will push you to explore your authentic self, own your inner power, and to step up to live the life you were meant to live.
Interested? Contact me and we'll set up a no-obligation call to see if this is right for you!